About the KetoDiet protein diet
Started in 2011 out of a sudden urge and a great personal desire to lose weight, KetoDiet has become a popular and sought after tool on the way to a healthier and slimmer body in the few years of its existence.
The keto diet principle allows clients to lose excess fat quickly and without starving. Thanks to well thought out diet plans, they maintain their weight for a long term.
In the KetoDiet portfolio, you will find not only premium protein meals and drinks, but also low carb foods made from high quality ingredients. The products contain:
Higher proportion of protein
Minimum carbohydrates
Vitamins, minerals and omega-3 fatty acids or L-arginine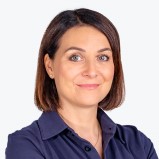 Nutrition experts
KetoDiet nutrition experts provide maximum support during diet plans.
What principle does KetoDiet work on?
The KetoDiet protein diet is one of the most effective ways to lose weight. Thanks to well thought diet plans, clients learn simple rules that lead to dietary and lifestyle changes. The main benefits of KetoDiet includ:
Excellent taste
Easy preparation
Fast results
What is ketosis?
Nutritional ketosis is a natural metabolic state in which the human body begins to use fat stores (keto bodies) instead of carbohydrates (glucose) as its primary source of energy. In order to achieve that, it is necessary to reduce the content of carbohydrates in the diet to a minimum (up to 50g a day). Sufficient protein content in KetoDeit protein meals and drinks ensures that clients do not lose muscle mass and do not feel hungry.
About protein meals and drinks
KetoDiet protein meals and drinks are low in carbohydrates and high in protein with enough fibre, vitamins and minerals. The main benefits of KetoDiet products are high quality ingredients, balanced nutritional values and excellent taste.
3 steps of protein diet KetoDiet
KetoDiet diet plans consist of 3 easy steps. Thanks to them clients loose weight quickly and effectively. They learn right eating habits and eliminate the risk of afraid yo-yo efect.
What to eat during the diet?